Used Lathes for Sale: TH4210D Heavy Duty Lathe
This used TH4210D Heavy Duty Lathe is sold by Excel Machine Tools Ltd and manufactured by Excel . Further details can be seen below. For additional information you can contact Excel Machine Tools Ltd directly.
Model:
TH4210D Heavy Duty Lathe
Between Centres 1000mm
Centre Height 210mm
Turning ? Over Bed 420mm
Turning ? Over Cross Slide 250 mmn
Max Turning ? Over Gap 590mm
Length of Gap 260mm
Bed Width 250mm
Spindle Hole 52 mm
Spindle Nose Cam lock Din ISO702 -2 No 6
Spindle Taper MT6
No of Spindle Speeds 16
Spindle Speed Range 45 - 1800rpm
Pitch Metric (39) 0.2 - 14mm/rev
Pitch Inch (45) 72 - 2 threads/Inch
Modular Threads (18) 0,3 - 3,5
Diametric Threads (21) 8 - 44
Longitudinal Feeds (17) 0.05 - 1.7mm/rev
Cross Feeds (17) 0.025 - 0.85 mm/rev
Top Slide Travel 140mm
Taper Tailstock M T4
Quill Dia./Travel 50mm/120mm
Max Tool Shank 20mm
Electrical Connection 400V/3 PH ~50 Hz
Main Spindle Motor 4.5 Kw
Coolant Pump 0.1 KW
Dims LxWxH (cm) 203x92x138
Weight Kg 1.460

Manufacturer:
Excel
Category:
Lathes
Other used Lathes from this seller
Browse below to find the most recent additions of used machines and tooling equipment for sale.
Centre Height 223 mm Centre Width 850 mm Turning Ø Over Cross ...
Height (mm) 186 Length 3700 mm 1500 mm DBC 3700 mm 3000 mm ...
Other Used Machines from this Seller
Browse below to find the most recent additions of used machines and tooling equipment for sale.
About The Seller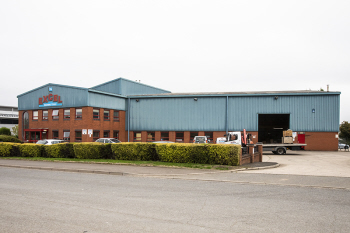 Company:
Excel Machine Tools Ltd
Address:
Coventry
Listings:
Excel Machine Tools Ltd has a total of 17 used machinery listings.

View all listings
Company Bio
Your search for the right machine is top of our priority - Always Excellent Quality, Value and Service

With a wide range of small & large industrial products - Excel Machine Tools satisfies your requirements with quality machinery & accessories at a competitive price!
Excel has an enviable reputation for the supply of long life products, complete after sales service and excellence in customer care.
As we source products internationally we are able to provide up-to-the-minute, impartial advice & guidance on the best & best value for money solutions for our customers.
Why not view our product Catalogue on our website. Or pop over to our showroom and we will ensure you leave with concrete answers & solutions to all your issues & concerns. With a satisfied repeat consumer base, our existing customers save time & money with reliable products. Contact Excel today for a quotation!


Call us on: 024 7636 5255
email: sales@excelmachinetools.co.uk